December Celebrations
Published December 10th, 2020 • ~3 minutes to read
---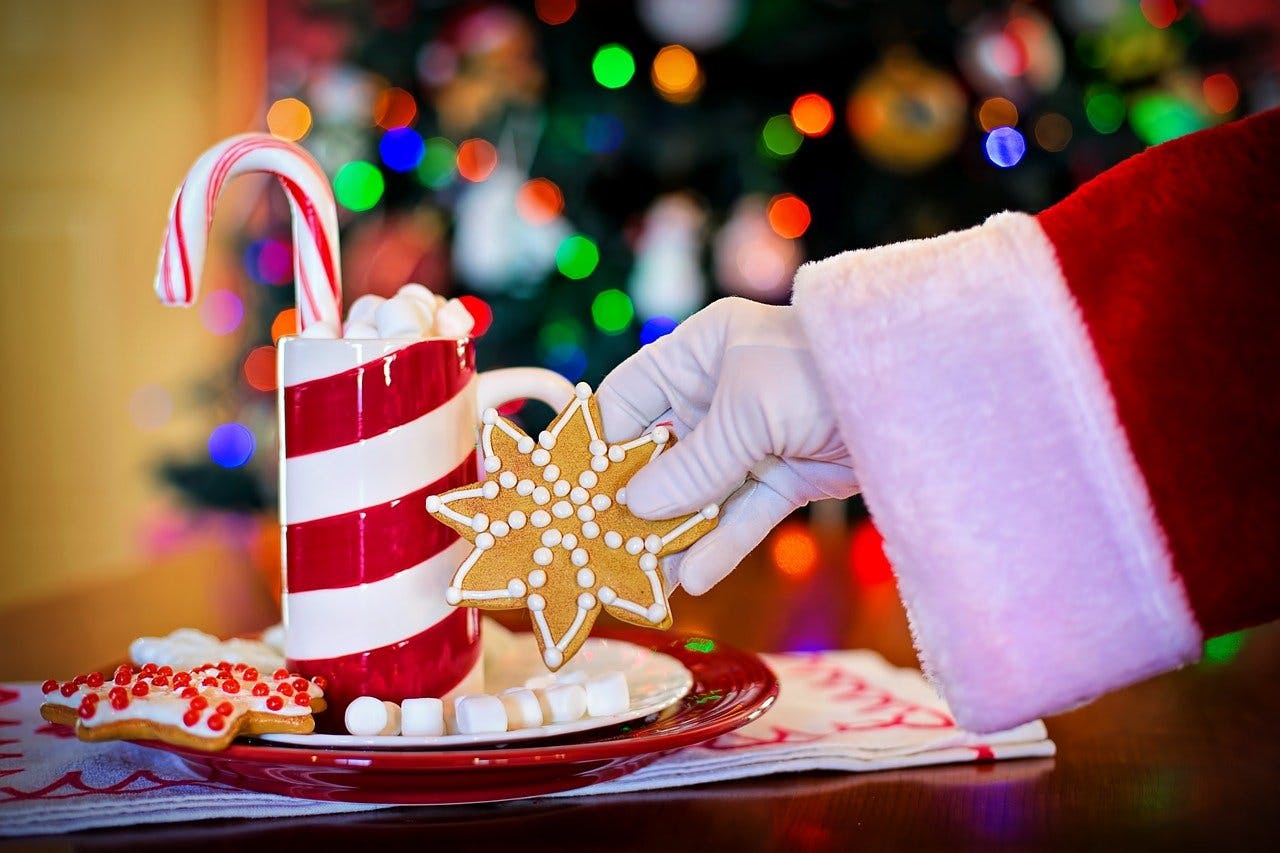 ---
Happy holidays everyone! 
December is one of my favorite months of the year! It's that time of the year where people come together, are more joyful, and more charitable. It's also a time where billions of people around the globe celebrate so many wonderful holidays. I have loved learning about the different holidays, their meanings, and the traditions that people hold. Some traditions vary from country to country and even within families. 
I know there are lots more December holidays out there, but here are a few that are celebrated around the globe.
Hanukkah
First on the list is Hanukkah! This is a Jewish holiday—that actually starts tonight, December 10th—lasts for eight days in November or December. Jews light a candle each night and place it in a special candleholder called a menorah. They do it in remembrance of an ancient miracle in which one day's worth of oil burned for eight days in the temple. 
During Hanukkah, Jews gather together and sing songs with their families, eat potato pancakes called latkes and jelly-like doughnuts called sufganiyot, and spin a top called a dreidel to win chocolate coins, nuts, or raisins
St. Lucia Day
Sweden, Norway and Finland observe  this third-century old celebration which originated from stories told by Monks who first brought Christianity to Sweden. St Lucia was a young Christian girl who was martyred, killed for her faith, in the year 304. 
On December 13th, girls across Sweden (traditionally the eldest daughter in each household) dress up as "Lucia brides" in long white gowns with red sashes, and a wreath of burning candles on their heads. They wake up their families by singing songs and serving them twisted saffron buns called "Lucia cats" and gingerbread cookies. 
Christmas
Christmas is celebrated by Christians around the world on December 25th. This is supposedly the day that Jesus Christ was born and is held to celebrate the life of Jesus Christ. People celebrate this Christmas by going to midnight mass, giving gifts, and sharing the day with their families. 
Every family has their own traditions, but these are very common: 12 Days of Christmas gifts, advent calendars, opening one present on Christmas Eve, eating ham, filling stockings, setting up the Christmas tree as a family, caroling, making gingerbread houses and frosting cookies, and leaving out cookies and milk for Santa.  
Kwanzaa
This spiritual holiday is celebrated from December 26 - January 1 in Africa. Kwanzaa is a Swahili word which means "first" signifies the first fruits of the harvest and is based on ancient African harvest festivals. This holiday celebrates ideals such as family life and unity.  
Observers dress in special clothes, decorate their homes with fruits and vegetables, and light a candleholder called a kinara which holds seven candles, whereas the Jewish menorah holds eight. The seven candles represent the seven principles of African culture and community: unity, self-determination, collective work and responsibility, cooperative economics, purpose, creativity, and faith.
I would love to know, what holidays do you celebrate? What traditions do you have? Maybe I'll share some fun traditions my family had while I was growing up and a tradition that all of my kids love that my wife and I adopted from another family more than 25 years ago!
No matter what you celebrate or how you celebrate it,
Here's to making joyful memories together during the holidays!
Cheers,
Red Panda Books sells personalized children's adventure books that encourage parents to read with their children and experience adventures together! A portion of the books' proceeds will be donated to support the Red Panda Network and other organizations that protect endangered species and their habitats.
More great content from Red Panda Books