Craft ideas to get kids off the couch and outside!
Published October 12th, 2020 • ~3 minutes to read
---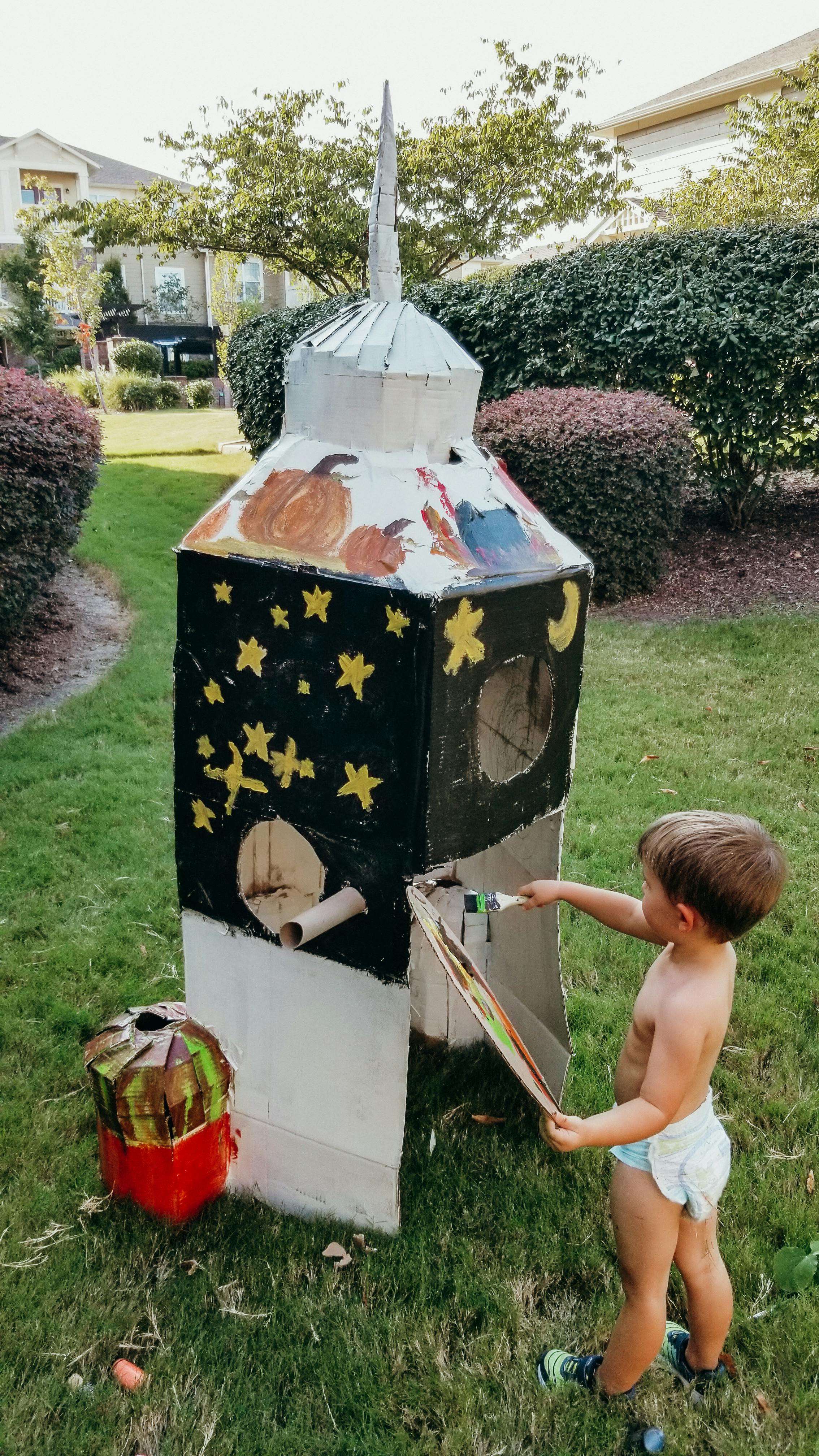 ---
With everything happening in the world, everyone is spending a larger amount of time on their phones and computers, and being indoors. Whether it's because your kids are now homeschooled or participating in online school, or mindlessly scrolling on a feed to make us think about literally anything else—it feels like technology is our life now.
But it doesn't have to be that way. Red Panda Books is all about getting up and moving and going on adventures together. And we have a secret to share—you don't have to go very far to find an amazing adventure! 
Our RPB community has shown us that you can have fun right in your own back yard! Check out these exciting activities that will get any kid off the couch and playing outside.
Here are three SIMPLE activities that don't require much effort on your part but are still loads of fun:
1. Build a stick village!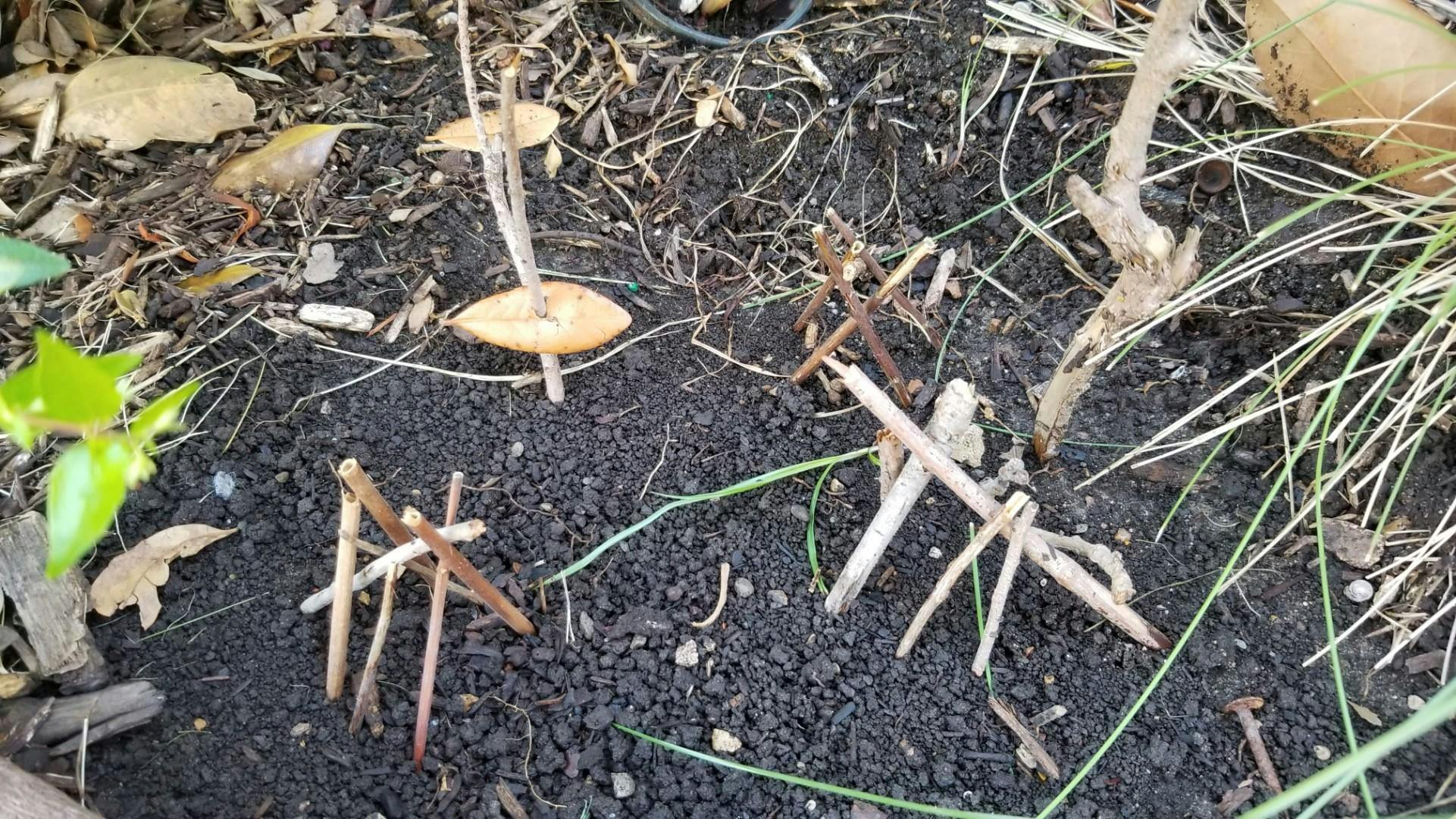 Supplies: sticks, leaves, dirt, whatever you can find in your back yard, and a big imagination! 
Let's face it, kids love to play in the dirt and love being outside. Kids love to create and imagine. It's so important to give space so that kids can let their imaginations flourish and their creativity be fully realized. It's in these moments that my children discovered talents and different creative abilities that they now use in their daily life, some as parents and others in their current jobs.
2. Make a bow from scratch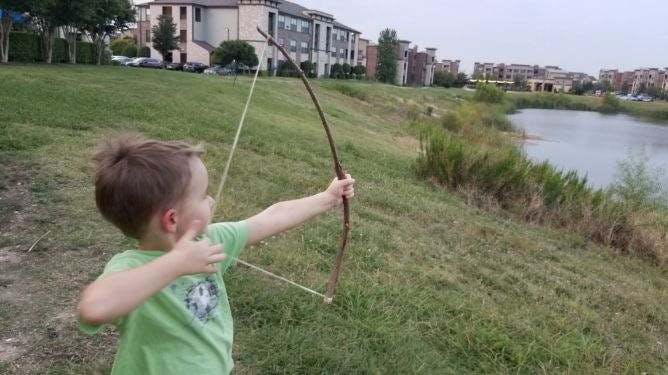 Supplies: large stick, string OR rubberbands
Get ready to channel your inner Robin Hood because this next craft will have your kids running around feeling like heroes! All this craft takes is a stick and some string. You'll cut the string and tie it to both ends of the stick and voila, a bow! OR you can take a bunch of rubber bands, tie them into a long strand and tie each end of the strands to each end of the stick. This version makes the bow a little more realistic as it will have more tension when the kid pulls back. 
Both versions are fun! So choose whichever works best for you!
Here is a COMPLEX craft for those who have extra time and resources. It will require more effort than the first two and more parental help. 
3. Blast off in your very own rocket ship!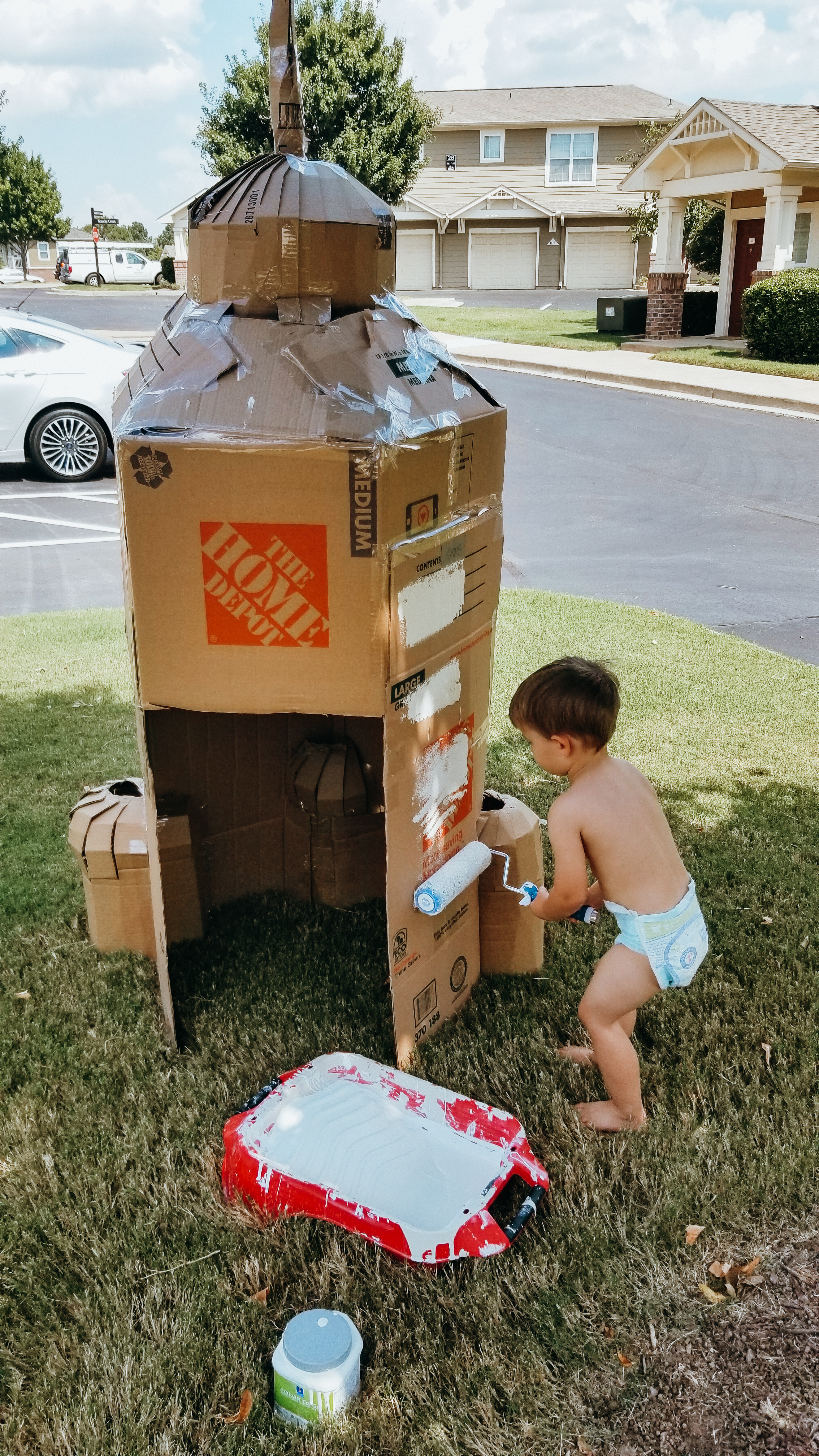 Supplies: cardboard, scissors OR X-Acto knife, tape, washable paint, and paintbrushes
3, 2, 1, blast off! This craft is built and created on imagination. You can build this rocket ship however you would like, whether it be a standing rocket (featured in the picture below) or one that your kid can sit in (more like a cardboard car) your kids will have the time of their life helping you create this masterpiece! So pull out all your unused cardboard boxes and ready to spend the afternoon rocketing from planet to planet and exploring the unknown!
And for those stuck inside, we have something for you too!
We are giving you two beautiful coloring pages that you can download here!
Here's to creating adventures wherever it may be!
Cheers,
Red Panda Books sells personalized children's adventure books that encourage parents to read with their children and experience adventures together! A portion of the books' proceeds will be donated to support the Red Panda Network and other organizations that protect endangered species and their habitats.
More great content from Red Panda Books